These days, it looks like a simple tweet from the president can send the market spiraling down or surging higher. Wall Street has found its answer by introducing an index that measures the impact of those tweets, called "Volfefe."
That sounds like the right idea in this new era. But it doesn't quite tell the whole story.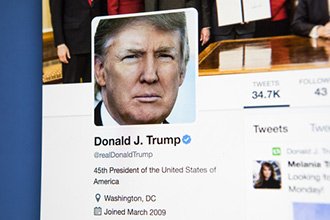 The president's tweets could inform you on some stocks likely to pop that day. Not only does that limit your stock choices, it also limits your investment options.
For instance, trading options. There are probably options trading strategies with stocks that aren't impacted immediately by a tweet but will move considerably down the road.
Options trading is just one example - and you can make a killing trading options vs. stocks.
But don't get the wrong idea - the tweets still have impact. There's just more information behind the market's ebb and flow.
And knowing that information can help you beat the market...
What You Should Know About Trump's Tweets