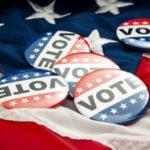 The presidential election cycle can sometimes uncover predictable trends in the stock market.
And this is profit potential for investors looking for new options trading patterns.
The average first year of a presidency typically sees the stock market gain.
Hope and promises from the new chief executive keep prices buoyant.
But then in the second year, tougher policies, including potentially higher taxes, take the optimism out of markets.
And that puts a little pressure on prices.