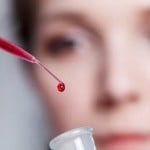 Usually the best stocks to buy have not already tripled in value within the past six months.
But then there's Intercept Pharmaceuticals Inc. (Nasdaq: ICPT).
This biotech stock soared more than 500% in two days on the news its innovative and promising hepatitis drug obeticholic acid, or OCA, had a trial stopped early because the drug met the goals of the study.
Bulls have refused to be distracted by some negative news that has pushed the stock back under $300 in the meantime.