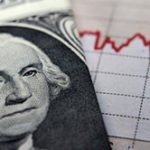 It may sound like hyperbole, but the looming global debt crisis can not be taken lightly. After years of insanely low interest rates around the world, companies and governments issued debt like it was going out of style. And it just may.
In the last 15 years, worldwide debt has more than doubled, up by nearly $150 trillion. And the Institute of International Finance warned this past July that global debt rose the most in two years, by $8 trillion in the first quarter of this year, reaching an astounding $247 trillion.
That number represents a staggering 318% of global GDP.