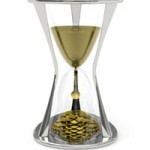 Gold price prediction 2015: A gold "flash crash" shook markets July 19, sending the metal down $50 an ounce in a matter of seconds to its lowest level since 2010.
But the tumble didn't stop there. In fact, last week's events were so dramatic they necessitate an updated gold price prediction for 2015.
"Gold's hard-and-fast tumble below $1,100 an ounce last week means some investors may be tuning out the yellow metal or suffering from gold 'burnout,'" Money Morning Technical Trading Specialist D.R. Barton, Jr. told readers July 27. "But ignoring it is a huge mistake. It has been and always will be one of the best stores of value, and it's a crucial hedge against economic upheaval. It's a must-have holding."