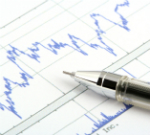 Small-cap stocks don't get much attention, but in 2013 they've certainly outshined their larger brethren.
While the financial media focused its daily attention on The Dow Jones Industrial Average, and to some extent the Standard & Poor's 500 Index, the best stocks to buy in terms of largest gains were in the Russell 2000 index.
The performance of small-cap stocks this year has been nothing less than remarkable.