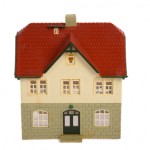 The percentage of Americans optimistic about the U.S. housing market has reached levels not seen since rumblings of the financial crisis began.
A new Rasmussen Reports national survey found 37% of homeowners believe the value of their home will increase in the next year - thehighest since September 2008.
And 58% of Americans believe their homes are worth more now than when they bought them. That's the highest percentage believing this since fall 2011.