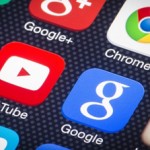 On April 2, Google (Nasdaq: GOOG) unveiled a stock split - a 2-for-1 reapportionment that halved the price of the GOOG stock, so you can now snap up shares at a more affordable price.
Academics typically dismiss stock splits as "book-keeping" maneuvers, but retail investors often get pretty stoked about them.
This time it's the investor who has the right take on this.