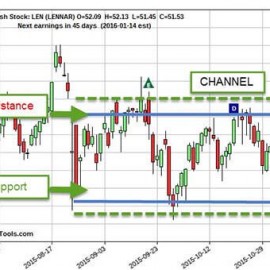 You can use a stock's support and resistance levels to identify channels and better predict how a stock's price will behave.
For example, horizontal channels mean a stock is trending sideways.
But channels can also trend up or down, and learning to spot them will help you identify potentially profitable options trades.