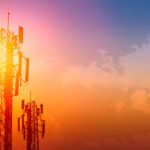 The coronavirus has pummeled certain corners of the economy.
In other corners, however, a robust recovery has already taken place.
Some industries have benefited from a swell of stimulus spending, Fed intervention, and robust asset purchases.
Nowhere has this been more evident than in the real estate market.
There is one more area of REITs for investors to be hyper-bullish on now.
Today, we're going to discuss a freight train of profits coming to one recession-proof industry and how you can cash in on this "must own" sector.