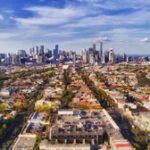 Investors love REITs for their high yields and stability.
But the coronavirus has made real estate a tricky investment.
Between shopping malls and retail outlets closing and people leaving cities - and high-end apartments and condos behind them - some REITs aren't what they once were.
Fortunately, there's an opportunity here too.
You can find REITs that offer the same income, stability, and upside you're accustomed to.
You just have to know here to look.
And that's where people are moving to.