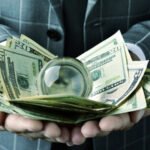 Where is the stock market heading in the future?
One of the best answers I have ever heard to this question came from a colleague on television.
When asked for a stock market prediction, he replied, "It'll go up until it stops. Then it'll go down."
Although there is good reason to track bullish ETFs and growth stocks, any return could be temporary.
There is an incredible amount of uncertainty given the market's detachment from current economic readings.