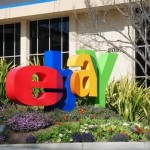 Ebay Inc.'s (Nasdaq: EBAY) plans to spin off its PayPal unit has left many on Wall Street salivating over the potential of the stand-alone payments business.
And some pundits are speculating that Google Inc. (Nasdaq: GOOG) or Alibaba Group Holding Ltd. (NYSE: BABA) might buy PayPal.
But they should be asking this question: Will Alibaba buy eBay?
Here's why a deal would make sense for both companies…