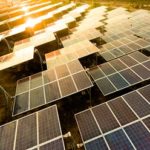 Renewable energy often gets lumped into the energy sector, but it's really all about technology.
You see, unlike commodities like oil and gas, renewable energy sources are unlimited.
It's just a matter of developing the technology that harnesses them, especially in solar.
That also means investing in renewable power is more like investing in the latest tech breakthrough than a typical energy stock.