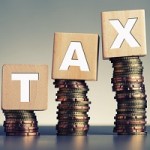 Many Americans were disappointed and angry over lower-than-expected tax refunds this year.
But corporations fared much better.
This year, 60 U.S. companies that turned a profit in 2018 not only paid nothing to the IRS - they actually received millions in rebates from the government.
The 2017 tax law, while not entirely responsible, made the disparity between what individuals pay and what corporations pay much wider.