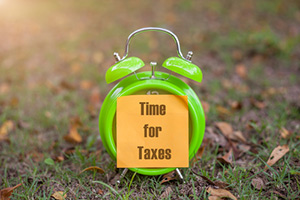 You'll get a few more days to do your taxes this year. Taxes aren't due on April 15 like they usually are. So when are taxes due in 2017?
This year, taxes are due April 18. Here's why...
Why Are Taxes Due Later in 2017?
While most people know Tax Day as April 15, there are actually a number of rules on when taxes are due.
The big thing that affects whether taxes are due on the 15th or later is the federal government being closed. If the government is closed, it affects the tax due date nationwide.
This year April 15 falls on a Saturday, so Tax Day is the next business day.
Except the next business day is not Monday, April 17. It is Tuesday, April 18.
The reason for this is that April 16 marks Emancipation Day. This day is observed in D.C. in remembrance of President Lincoln's Emancipation Proclamation that was signed into law April 16, 1862.
Since April 16 is a Sunday this year, it will be observed Monday, April 17.
This pushes back the day taxes are due three days.
Editor's Note: While the taxes you file this year will pertain to 2016's income figures, investors are looking ahead to next year and the changes Donald Trump will bring to the tax code.
President Trump vows to make tax reform a top priority. Here is how the proposed plan will affect your wallet.
Follow Money Morning on Facebook and Twitter.