You've spent the last few months with me learning everything you need to know to make money trading options.
But now it's time to make sure you protect that money.
And I'm not talking about protecting your money from markets, day traders, or even just the usual losses that come with trading... I'm talking about protecting your money from Uncle Sam.
We're approaching the end of the year, which means we're also approaching tax season - and you need to start thinking about your tax plan right now.
I met with my tax attorney just last week and asked her for the top 10 things traders need to think about as we head into the end of the year.
Here's what she said...
10 Tax Season Tips to Protect Your Money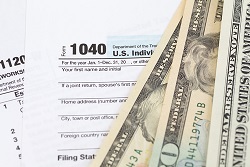 1)  Never buy stocks or funds before the ex-dividend date. You may think that you are setting yourself up to receive a year's worth of income, but the stock or fund price actually decreases by the amount of the dividend payout after the pay date. This leaves you footing the tax bill on those stocks and other funds you bought to give yourself income.
2) Do not contribute to any qualified plan beyond your company match if you only want a tax deferral. You're essentially taking a tax loan with unknown and uncertain terms set by the U.S. Treasury Department. What IS certain is that taxes are rising and will continue to do so. The point of your retirement dollars is to save for retirement, not to reduce your taxes now and then pay more in the future.
3) Use your Flexible Spending Account (FSA). FSAs avoid both income and payroll taxes and can be used for medical and childcare expenses. Just make sure you use it before the end of the year. Even though there is currently a small grace period, employers were not required to implement a grace period, so yours may not have one.
4) Gift appreciated stock to your favorite charity (one that will accept appreciated stock). If you itemize your taxes, you will be able to deduct the fair market value of the appreciated stock and avoid paying the capital gains that you would have paid had you sold the stock and gifted the cash. You can similarly gift shares of mutual funds.
5) Avoid the kiddie tax rules and gift securities to adults over age 24 or parents who are in the 10% and 15% tax brackets; there are no capital gains taxes! Give appreciated securities to them for sale without tax - as long as the proceeds do not put them into the next bracket ($37,450 for singles and $74,900 for married filing jointly). Also remember that you can only gift up to $14,000 per person per year ($28,000 if married) without filing a gift tax return, and some states tax capital gains that are not taxed at the federal level.
Join the conversation. Click here to jump to comments…
About the Author
Tom Gentile, options trading specialist for Money Map Press, is widely known as America's No. 1 Pattern Trader thanks to his nearly 30 years of experience spotting lucrative patterns in options trading. Tom has taught over 300,000 traders his option trading secrets in a variety of settings, including seminars and workshops. He's also a bestselling author of eight books and training courses.