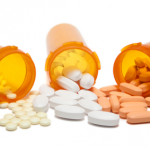 One sector offering stocks to buy now is an industry that's been prepping for huge product deliveries in 2013.
I'm talking about Big Pharma.
After being pummeled by generic rivals for the past few years, a few big pharmaceutical companies are fighting back with a new wave of blockbuster drugs that will hit the market in 2013.
More than ever, Big Pharma companies need new revenue streams to battle the "patent cliff - replacing fading profits from drugs that spawned generic competition.
Last year alone, the industry suffered from the expiration of patents for such lucrative name-brand drugs as AstraZeneca PLC's (NYSE ADR: AZN) Seroquel, Pfizer Inc.'s (NYSE: PFE) Lipitor and Wyeth's Protonix, which total accounted for nearly $36 billion in U.S. sales in 2011 and 2012.
But help is on the way.
Pharmaceutical firms logged 39 new drug approvals last year - the most since 1996 - and there are signs the trend could continue through 2013, according to Reuters.
Drugmakers are betting that a new wave of medicines for cancer, diabetes and heart disease will shape up as tomorrow's blockbusters.
European drugmakers, for example, have the potential to deliver new drugs with peak annual sales of $64 billion in 2013-2015 while patent losses will be only $12 billion, according to Deutsche Bank AG (NYSE: DB) estimates.
No doubt about it - Big Pharma is taking aim at generics with both barrels.
That could mean fat profits for savvy investors who focus on high-quality companies with strong late-stage pipelines.
Here are three that are loaded for 2013.
Stocks to Buy: Big Biotech Delivers Big Profits
Innovations in biological science - or biotech - are evolving at the speed of light.
In fact, leading edge biotech products and breakthroughs are saving thousands of lives every day.
And business is booming for one biotech bellwether ...