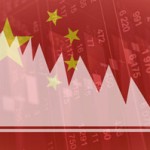 The shockwaves from the Chinese markets' total meltdown are rippling through the "globalized" markets right now.
Clearly, they've got American investors scared, too. It's easy to see why...
The markets seem to be in unknown territory with China, but, as you'll see, there's really no mystery to what has happened - and what will follow.