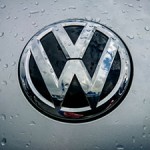 Millions of investors have picked up shares of VW stock with the hope of making a killing on the rebound. But that's a mistake.
We're going to talk about why today and, while we're at it, take a quick look at the trade recommendation I gave you last week to play the situation.
It's returned 15% in just eight trading sessions and is primed for a whole lot more in the months ahead.