Crude oil prices continue to be volatile, with both Brent and West Texas Intermediate falling about 3% today (Wednesday).
But near-term volatility aside, oil prices are recovering from their recent lows. Brent has gained more than 30% since late January and is now over $60 a barrel. WTI is over $52.
Absent any major geopolitical tension, beyond the levels we're already seeing, oil prices should begin to level off.
And while oil is not going to surge in the short term, a floor is emerging that is going to hand us some fantastic new opportunities.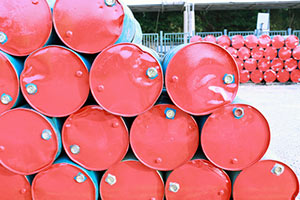 Oil won't have to hit triple digits for them to pay off either, provided certain factors continue to fall into place.
But in today's world it's not all about oil, not by a long shot. The biggest gains are more likely to be found elsewhere in the sector.
So in today's issue, I want to sketch out my strategies to profit off the rebound in energy…
Crude Oil Prices: Unconventional Production Is Still the Wildcard
This strategy has two central considerations. The first involves what's happening with oil. The second outlines the broader energy investment opportunities this changing market will provide.
Today, I'll discuss oil. Next week, I'll talk about a range of opportunities outside of crude.
Even with higher prices, it's important to keep in mind that crude is still subject to several major considerations. Initially and still most importantly are the ongoing supply side issues. The oil "glut" is the biggest reason crude oil prices fell over the last quarter of 2014.
That's because there was a much bigger increase in U.S.-based shale and tight oil production than originally estimated. What's more, on a longer-term basis, these unconventional reserves are going to develop into a global supply issue, since some 86% of the recoverable unconventional oil reserves are actually located someplace other than North America.
Now admittedly, these global reserves will take longer to develop, since they require considerable capital expenditures to create a full infrastructure network and service support system. But this is a trend that will unfold by the end of this decade and continue at least until 2035.
However, unlike previous downturns in oil prices, the demand side is holding up well. And there's proof of this…
Join the conversation. Click here to jump to comments…
About the Author
Dr. Kent Moors is an internationally recognized expert in oil and natural gas policy, risk assessment, and emerging market economic development. He serves as an advisor to many U.S. governors and foreign governments. Kent details his latest global travels in his free Oil & Energy Investor e-letter. He makes specific investment recommendations in his newsletter, the Energy Advantage. For more active investors, he issues shorter-term trades in his Energy Inner Circle.