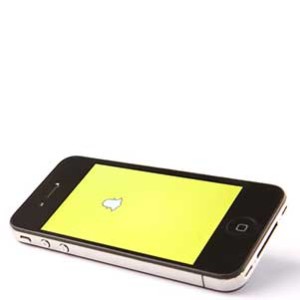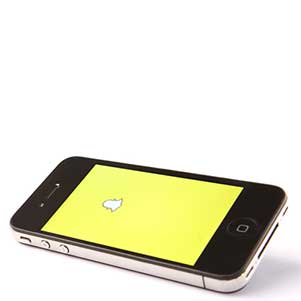 The Wall Street Journal reported yesterday (Tuesday) paperwork for the Snapchat IPO filing was confidentially sent to the SEC. Now investors are anxiously awaiting their chance to own shares in the biggest tech IPO in years.
And if Snapchat does go public in 2017, Money Morning Director of Tech & Venture Capital Research Michael A. Robinson believes it will be bullish for the entire tech industry and IPO market.
"I'm hoping to see a very successful IPO since Snap Inc. is a high-profile unicorn with a pre-market valuation of $17.8 billion at its last round. So, if reports of a $25 billion valuation at the open are true, that's great for the entire tech industry, the IPO market, and the overall value of the social networking market," Robinson told me.
Part of the reason the Snapchat IPO is so exciting for investors is because the company reached that $25 billion valuation despite launching in 2011. Here's why Snapchat got to that valuation so quickly...
Why Snapchat Could Be Valued at $25 Billion
Snapchat has become so valuable because of its large user base of millennials (born between 1980-2000) and teens.
This is a highly sought after customer base for advertisers. According to Goldman Sachs Group Inc. (NYSE: GS), there are 92 million millennials in the United States, compared to 61 million in Generation X and 77 million baby boomers.
Currently, Snapchat is used by 70% of 18- to 24-year-old Americans with smartphones, according to Bloomberg.
Trending Story: How Small Investors Can Take on Wall Street... and Win
The user base for 25- to 34-year-olds is also increasing. As of June 2013, only 6% of that age group used Snapchat. That number jumped to 41% by June 2016.
Snapchat users are also highly engaged with the app.
Snapchat users spend close to 10 minutes a day on the app. In comparison, Instagram users spend just 6.4 minutes per day, according to investment company Cantor Fitzgerald.
And the biggest reason the social media app could be valued at $25 billion or more after the Snapchat IPO filing is its revenue growth rate.
Here's how fast revenue for Snapchat can grow over the next two years...
Revenue Is Soaring Ahead of Snapchat IPO Filing