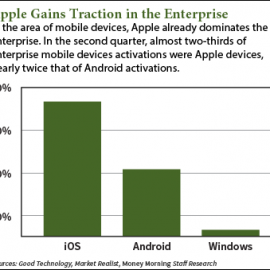 One key piece of Apple stock news from last month's earnings almost completely slipped under the radar of the financial news media.
As usual, most of the reports focused on Apple Inc.'s (Nasdaq: AAPL) iPhone sales, and particularly its iPhone sales in China. But the subplot is always hand-wringing about where AAPL will find future growth.
Analysts just need to open their eyes.