Update: The 2015 Q4 Apple earnings beat Wall Street expectations and answered a major concern about iPhone sales in China.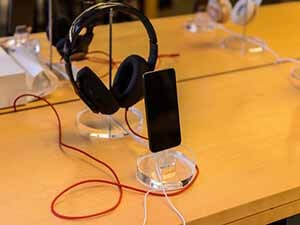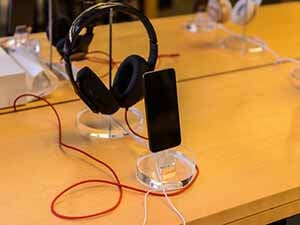 Apple Inc. (Nasdaq: AAPL) earned $1.96 per share, beating analyst forecasts for earnings per share of $1.88. Revenue was $51.5 billion, slightly above expectations for $51.1 billion.
The Q4 AAPL earnings profit was a 31% increase over the same period last year. Sales were up 22% year over year.
Investors were pleased, sending Apple stock up about 2% in after-hours trading to $116.62.
But all eyes were on iPhone sales, as it represents about two-thirds of the company's revenue. Apple sold 48.04 million iPhones in its Q4, which fell on the low end of Wall Street's target range.
And sales to China, of paramount concern to investors, rose 99% year over year to $12.5 billion. China accounts for about a third of Apple's revenue now.
Other results in the 2015 Q4 Apple earnings:
Mac sales were 5.71 million versus expectations of 5.7 million.
iPad sales were 9.88 million versus expectations of 10.5 million.
Gross margins were 39.9% versus expectations for 39.3%.
Guidance for the Q1 Apple earnings was close to what Wall Street was looking for. Apple projected revenue for the current quarter will fall in the $75.5 billion to $77.5 billion range. The forecast was for revenue guidance of $77 billion.
Apple projected gross margins for the Q1 to come in between 39% and 40%, in line with expectations for 39.7%.
Previous story follows:
The 2015 Q4 Apple earnings, due after the market close today (Tuesday), will be all about how well the iPhone is doing in China.
The iPhone accounts for about two-thirds of Apple Inc.'s (Nasdaq: AAPL) revenue and profits, while China has become the Cupertino, Calif.-based company's primary engine of growth.
In the Q3 Apple earnings, sales in Greater China rose 112% year over year. In Q2, sales in China few 71%; in Q1, 70%. Meanwhile, sales in other regions grew by about 30%.
The disparity has had an impact – nearly a third of Apple's total business comes from China now.
The worrisome news out of China over the summer – mainly a stock market crash and slowing economic growth – has fueled Wall Street speculation that iPhone sales must be suffering despite the growth in previous quarters.
In mid-August, the chatter caused Apple stock to plunge 11% in one week. AAPL stock, which had traded as high as $132.97 in July, briefly dipped as low as $92.
The plunge prompted Apple CEO Tim Cook to write a public letter to CNBC's Jim Cramer on Aug. 24 saying that "growth in iPhone activations has actually accelerated over the past few weeks."
Apple stock has since recovered to about $115 as investors await the 2015 Q4 AAPL earnings.
Will China hurt the Q4 Apple Earnings?
Problems in China have dinged the earnings of some Western companies, such as Nestlè SA (OTCMKTS: NSRGF) and Yum Brands Inc. (NYSE:YUM).
But Nike Inc. (NYSE: NKE), which like Apple has a strong brand in China, last month reported a 30% increase in Greater China sales for its quarter ended Aug. 31. And Chinese e-commerce giant Alibaba Group Holding Inc. (NYSE: BABA), which reported earnings this morning, said revenue increased 32%, suggesting that Chinese consumers are still spending money.
But Wall Street won't just be looking at the Q4 Apple earnings numbers for how well the iPhone did in China in the September quarter. Investors will be looking just as hard at the guidance for the current quarter…