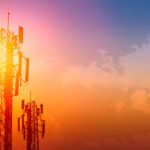 Just because the World Health Organization officially named the disease caused by the novel coronavirus COVID-19, that doesn't mean it's not going to be referred to as the Wuhan virus, the Chinese coronavirus, or other names that stamp the origin of the virus into the public lexicon.
One reason for what some observers see as politically incorrect name-calling is, in fact, pure politics.
The President of the United States, some members of his administration, and other politicians are stamping "Made in China" all over the virus because identifying China as the virus's place of origin stigmatizes China geopolitically, with the intention of undermining China's increasing global influence.
Another reason the world's going to be hearing more about the Wuhan or Chinese virus is that lawsuits are being filed blaming China for accidental or deliberate gross economic destruction.
A $20 trillion class-action suit filed in the U.S. District Court for the Northern District of Texas alleges the COVID-19 virus is a biological weapon designed by China. And by releasing it, China violated U.S. law, international laws, treaties, and norms and caused massive economic damage to U.S. individuals and businesses.