postcards from the florida republic: An independent and profitable state of mind.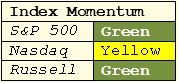 At the pub this week, we got word of two Florida fishermen who caught a small shark.
But… As they pulled the first catch of the day closer to the boat, a jealous thief decided to swoop in and snatch the prize…
The culprit was a bald eagle. The giant bird took the shark right off the line.
The fishermen didn't care because they'd be the stars of their own fish story; a yarn to spin for the local news and their friends in Dunedin along the Florida Panhandle.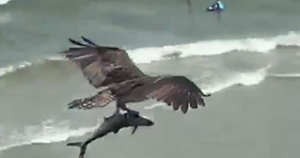 This vivid image got me thinking… that this would make for a very effective air force strategy in the Florida Republic.
Eagles carrying sharks… and dropping them as a warning. This image would also make a suitable flag. Such are the things you must consider when building a State of Mind.
We're still a few weeks out from the formal launch of Republic Research, but we must keep our eyes on the week ahead.
So, let's look at the coming week and see where we'll land our own catch…
On Tap This Week
On Monday – Yum China (YUMC) earnings arrive. I've discussed the People's Bank of China and the expectation of further easing. Chinese tech stocks rallied on Friday. While we ride the rising tide of global liquidity, we're looking for insight into the strength of the Chinese consumer.
Also, Lithium Americas (LAC) shareholders will vote on whether to separate their North American and Argentinian businesses. (I'm unsure why they need to - the U.S. is becoming more like Argentina every day.)
As I've noted, mining in the U.S. remains a massive headache due to a regulatory nightmare, all while ignoring how many metals are needed to meet the green transition.
On Tuesday, it's another full earnings slate. We're looking for some volatility in Sirius XM (SIRI) and some interesting consumer-facing insight from Marriott (MAR) and Starbucks (SBUX). I'll also release a monthly watch list on Tuesday for growth and shareholder discipline—lots of energy names.
By Wednesday, the focus is on CVS Health (CVS), PayPal (PYPL), and Shopify (SHOP) on earnings… and Costco's (COST) monthly revenue numbers. Amazon hosts an international summit for Amazon Web Services in Taiwan. Traders will also want to keep an eye on Datadog (DDOG), a solid momentum stock that's rallied since June 1 and has gained 52% in six months.
Even though it trades at 73x forward earnings and 20x sales, it might announce a new AI product. Shares are nearly overbought on RSI and MFI, but we've seen dramatic rallies in this stock during positive momentum periods. When valuations don't matter, AI and algorithms create potential.
On Thursday, we'll see how resilient the Nasdaq truly is. We've been flattening, and I've been expecting a selloff. You have two of the largest components in Amazon (AMZN) and Apple (AAPL) reporting earnings after the bell. My head is still focused on the Permian Basin, as ConocoPhillips (COP)reports as well.
Of course, the bigger question is who says AI more during their respective conference calls in the evening: Tim Cook of Apple or Andy Jassy at Amazon.com.
Friday will be a good day to focus on reversions based on any behavior by Amazon's stock price reaction. Etsy (ETSY) and Chewy (CHWY)correlate well with Amazon price action. On the earnings front, we'll also look at Dominion (D) as a short-dated trade, especially after Warren Buffett's latest investment in the natural gas giant. In the Permian Basin, we'll likely cross the finish line as PDC Energy (PDCE) votes on its takeover offer from Chevron (CVX).
It's easy to forget this is a jobs report week on top of everything else. On Friday, we'll get the July report which should show about 200,000 new positions and a very low official unemployment rate.
The pressure point for the Fed is the fact that average hourly earnings are forecasted to increase at 4.2% annually. We'll keep a close eye on the odds of another rate hike at the September meeting – but for now – the market continues to benefit from large amounts of fiscal expansion and improvements in global liquidity post-March 2023.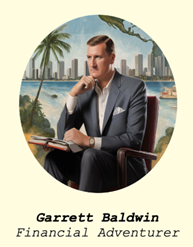 Stay positive,
Garrett Baldwin
About the Author
Garrett Baldwin is a globally recognized research economist, financial writer, consultant, and political risk analyst with decades of trading experience and degrees in economics, cybersecurity, and business from Johns Hopkins, Purdue, Indiana University, and Northwestern.