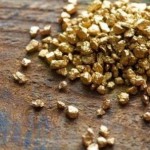 Analysts look to the gold price history as a tool to make predictions about the yellow metal's direction.
A good place to start when examining the gold price history is the 1970s. Up until the early '70s, gold prices hardly fluctuated by more than a dollar or two.
But U.S. President Richard Nixon, who was in office from 1969-1974, decoupled the dollar from gold in 1971 due to various economic pressures.