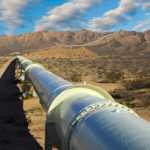 You might think the entire oil and gas industry is behind the Keystone XL Pipeline. And at the surface level that may be true.
After all, the big oil industry lobby, the American Petroleum Institute (API), has spent millions promoting it through advertising and outreach to members of Congress. API are the folks who brought us all of those pro-Keystone commercials a few months ago.
Since API represents the industry, with over 600 members, the project must be good for everyone in the energy space, right?