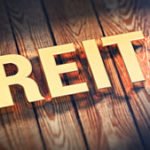 REITs offer two benefits to income-seeking investors - stock appreciation and yield income.
If you pick the right investment, the stock's share price could outperform the broader market and net you substantial gains.
And REITs with robust yield will pay steady income for you to reinvest or put into the bank.
That income can often double or even triple the bond market's rate at any given time.
You don't want to miss out on the best REITs to buy.