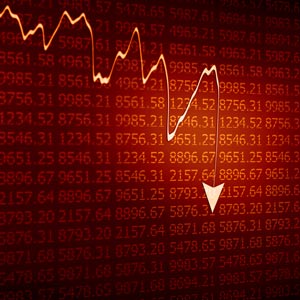 After an "impressive" May jobs report, the Dow Jones Industrial Average (INDEXDJX:.DJI) ended its third consecutive week on a down-note, losing 56.12 points (-0.31%) on Friday while the S&P 500 (INDEXSP:.INX) also fell for the third consecutive week, dropping 3.01 points (0.14%) on the day.
On the week, the Dow lost 161 points or 0.9% to 17,849.46 while the S&P 500 fell 15 points or 0.7% to 2092.83. For the year, the Dow has gained a mere 26 points, far less than 1%, while the S&P 500 has climbed by 33 points or only 1.6%.
The NASDAQ Composite (INDEXNASDAQ:.IXIC) has done much better, ending the week basically flat at 5068.46; it is now up about 7% on the year as social media, biotech and tech stocks continue to rise.