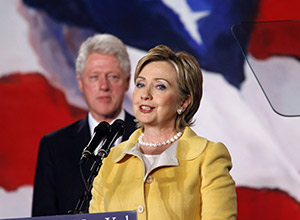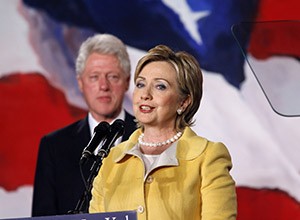 Earlier this year on April 23, Reuters published findings of a review it performed on the Clinton Foundation's tax filings.
It was a splash. That same day, Reuters' story was picked up by The Atlantic, The Huffington Post, NBC, The Hill, and Politico, just to name a few.
The news agency "found errors in how [the charity] reported donations from governments," raising questions of wrongdoing and a suspicious lack of transparency. Here's the breakdown of the Clinton Foundation tax errors:
The charities' errors generally take the form of under-reporting or over-reporting, by millions of dollars, donations from foreign governments, or in other instances omitting to break out government donations entirely when reporting revenue, the charities confirmed to Reuters. The errors, which have not been previously reported, appear on the Form 990s that all non-profit organizations must file annually with the Internal Revenue Service to maintain their tax-exempt status. A charity must show copies of the forms to anyone who wants to see them to understand how the charity raises and spends money.
The unsettled numbers on the tax returns are not evidence of wrongdoing but tend to undermine the 990s role as a form of public accountability, experts in charity law and transparency advocates told Reuters.
For three years in a row beginning in 2010, the Clinton Foundation reported to the IRS that it received zero in funds from foreign and U.S. governments, a dramatic fall-off from the tens of millions of dollars in foreign government contributions reported in preceding years.
A Clinton Foundation spokesman, Craig Minassian, emailed to Reuters an explanation. He promised the erroneous tax returns would be refiled.
"We are prioritizing an external review to ensure the accuracy of the 990s from 2010, 2011 and 2012 and expect to refile when the review is completed," Minassian wrote.
Fast forward to November.
It appeared, according to Politico's Josh Gerstein on Nov. 2, that the charity may have juked the public with a false promise.
You see, the Clinton Foundation faced a Nov. 16 deadline to refile its erroneous returns (and to file, for the first time, its 2014 returns).
But Gerstein reported that Foundation spokesman Craig Minassian indicated Friday there is no specific deadline for revisions to past forms. Minassian did not say definitively whether any revised forms will be filed in the near future or ever.
"November 16 is only the IRS deadline for the previous year's (2014) 990 to be filed," Minassian said. "We'll keep you posted on our plans."
Questions about Minassian's doublespeak were ultimately dispelled on Nov. 16, when the Clinton Foundation refiled six years' worth of erroneous returns.
Here's what we know...