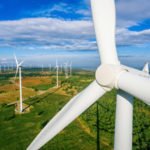 Raging wild fires in Australia have left a trail of destruction that can leave us with only one conclusion. Global warming is very real and its consequences are to be feared.
Of course, fear is a powerful motivator. And it will likely bring about the changes needed to slow or reverse the climate changes that have been wrought by fossil fuels.
As an investor, now's the time to pay attention to the very powerful transition away from fossil fuels.
Today, we'll show you one of the best renewable energy stocks in 2020 to profit from this trend.