The Alibaba stock price hit a 52-week high of $103.93 today (Tuesday), and we think it's heading even higher from here.
Shares of Alibaba Group Holding Ltd. (NYSE: BABA) got a boost Tuesday after a rally in Chinese stock markets.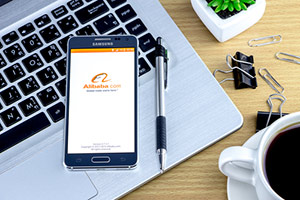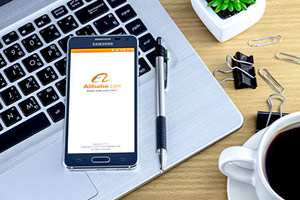 Before we get into our outlook for the Alibaba stock price, here's why shares are soaring today…
China just wrapped up hosting the G-20 summit. The Asian nation pulled out all the stops at the gathering of the world's 20 leading economies. Economists say China's hosting of the G-20 signaled a new phase in the nation's global economic confidence and leadership.
But Alibaba stock has been trending higher for months, not just this week. In fact, the Alibaba stock price is up 32.4% over the last three months as the company continues to expand its scale and scope.
Trending: This small-cap stock could double your money – and save a dying industry at the same time. Click here to learn more…
Today, Alibaba signed a strategic collaboration agreement that will expand the number of Australian products sold over Alibaba's e-commerce platforms.
On Sept. 3, Alibaba announced the launch of a Canadian "pavilion" on Alibaba's T-mall platform. The platform will be a digital hub that directly connects Canadian companies to more than 400 million Chinese consumers.
Canadian Prime Minister Justin Trudeau said the hub on the world's largest online shopping site will clearly brand Canadian goods and services for Chinese consumers.
While Alibaba is expanding, the company also continues to promote its payment services.
Alibaba is currently in discussions with London's top retailers and hotel groups, including Harrods and Hilton owner IHG. That's part of a major UK push for its Chinese payment service: Alipay.
Alipay is a mobile wallet that allows Chinese tourists to pay for things abroad. The mobile payment app boasts more than 450 million Chinese users. In late August, Alipay signed a deal with French payment processing firm Ingenico that will boost its infrastructure.
Alibaba aims to have Alipay accepted by London stores and attractions by October, when Chinese tourists visit the capital in droves during their mid-autumn festival holiday.
While the company's expansion has been a major catalyst for the Alibaba stock price, that's not the only reason we're bullish on BABA stock. Here's our long-term outlook on the Alibaba stock price…
Why We're Bullish on the Alibaba Stock Price Long Term
When Alibaba posted quarterly earnings on Aug. 11, investors got a glimpse of just how huge Alibaba has become as a global brand.
Alibaba posted earnings per share (EPS) of $0.74, $0.11 better than expectations. Revenue rose a whopping 59% to $4.84 billion.
Trending News: This Biotech Stock Has Triple-Digit Potential from Here…
Mobile monthly active users was 427 million in June. That was a jump of 17 million from March 2016. Annual active buyers hit 434 million. That was 11 million more users than last quarter.
Alibaba also achieved higher monetization of its mobile users than its non-mobile users, which was a first for the company. That shift reflects the company's strategy of staying ahead of the curve by embracing mobile.
The company's rapidly expanding cloud computing business was another standout in the quarter. Revenue in the segment soared 156% year over year to $187 million.
Alibaba's global expansion has long been a reason why Money Morning Executive Editor Bill Patalon is bullish on the Alibaba stock price.
Patalon has been saying for years that Alibaba will be the world's first $1 trillion company (in terms of market value). At today's market cap of $250 billion, that means the stock will more than quadruple in price.
Based on today's market cap, that means the Alibaba stock price will hit more than $400 according to Patalon.
"Even our most conservative predictions for Alibaba involve fast earnings growth," Patalon said. "And that means the trip to $1 trillion should be measured in years, not decades. From its current market value of $257.37 billion, in fact, you're looking at less than a fourfold surge in value. So buy some Alibaba stock now, tuck it away."
And Wall Street has become increasingly bullish on the Alibaba stock price as well.
According to The Wall Street Journal, 33 analysts rate BABA "Buy." Three have an "Overweight" and five maintain a "Hold." There are no "Underweight" or "Sell" ratings. The average price target is $110.75.
At $103.58, BABA shares are up 26.81% year to date. But that's just the start for the Alibaba stock price's long-term gains.
Up Next: You can profit from the price of gold no matter where it moves. Check out everything you need to know about the precious metal in our new guide on gold investing…
Follow us on Twitter @moneymorning and like us on Facebook.
Related Articles: