"I believe holding precious metals is no longer optional. It's a requirement for every investor." - Money Morning Chief Investment Strategist Keith Fitz-Gerald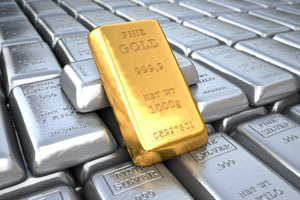 Gold and silver are widely considered the best "crisis insurance" for any portfolio. Buying them, though, isn't always as simple as purchasing a stock.
With this precious metals buying guide, you'll learn everything you need to know about investing in gold and silver, including:
The best ways to buy bars and coins
Four reputable dealers to use for buying gold and silver
Affordable alternatives to physical gold/silver ownership
Tips for trading futures contracts
ETFs for easy exposure to gold and silver
Investing in gold and silver is all about maximizing performance, minimizing risk, and strengthening your portfolio with an enduring, stable store of value.
And with geopolitical tensions heating up, buying gold and silver has never been more critical to your investing strategy. Learn how to buy with confidence today with this essential guide.