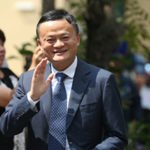 In September, legendary Chinese executive Jack Ma announced he was stepping down as the executive chair of Alibaba Group Holding Ltd. (NASDAQ: BABA).
This is a significant development that's left investors wondering what's next for Alibaba stock.
Alibaba stock, already roiled this year by aggressive trade war tactics between the United States and China, fell 5% in the immediate aftermath of the announcement. That sent the shares to a record low for the year.