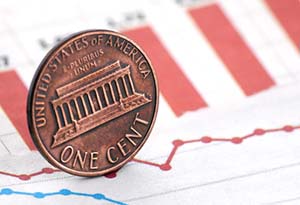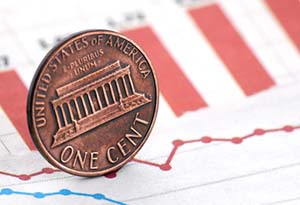 We've researched three of the best penny stocks to buy in October 2016. And each of these three stocks have huge upside.
For example, one of the stocks we've picked has the potential to bring you over 70% gains this year, while its company saves a dying U.S. industry. Another is at the forefront of the rapidly growing mobile gaming industry, which could reach $36.9 billion in value by the end of 2016, according to Newzoo.
Now, we don't usually recommend very many penny stocks. Small-cap stocks can be notoriously volatile.
But our three penny stock picks are different...
They're driven by powerful long-term trends or catalysts, like industry growth or must-have products, which ensure their appeal for years to come.
Let's look at our three penny stock picks now...
The 3 Best Penny Stocks to Have in October 2016
Best Penny Stocks No. 3: Zynga Inc. (Nasdaq: ZNGA)
Founded in 2007, Zynga is an online game services company that publishes its games on social networking sites and mobile phones. Some of its titles have been wildly popular, including "Words with Friends," the "FarmVille" franchise, and "Draw Something."
We're excited about ZNGA because it's a big player in the mobile gaming industry. As we mentioned earlier, this industry could reach $36.9 billion in value this year, up nearly 21.3% from last year. And by 2019, Newzoo expects mobile gaming revenue to reach $52.5 billion, up 72% from its $30.4 billion in 2015 revenue.
Don't Miss: This is your ticket to bigger and better returns... and it won't cost you a penny. What are you waiting for? Read more...
For its part, Zynga represents a good chunk of mobile gaming sales already, at $764.7 million as of December 2015. And while the company isn't profitable yet, its strong business model positions itself nicely for future profits.
Its annual net income deficit, at $121.5 million as of June 2016, is down from $404.3 million in December 2011. That means the company is reducing its costs, which were about $632.4 million as of December 2015.
You see, when a company is just starting out, it usually takes a while for it to become profitable. Often, companies take out large, long-term loans to fund their operations until they can boost their sales. What matters is that the company is paying off that debt steadily over time. And Zynga is.
The company has paid down almost $1 billion of its $1.9 billion in debt since December 2010. That brings its total debt to $987 million as of December 2015.
As Zynga continues to pay off its long-term debt, reduce its costs, and boost its sales, the company will become more attractive to investors. Analysts expect sales from the company to reach $1.012 billion by 2020, up 44% from 2015, according to FactSet. Because of its fast-projected growth, readers might want to buy the stock now while it's still cheap, at $2.88 per share as of Oct. 3 intraday.
We recommend ZNGA as a long-term investment: one you'll want to hold for at least the next four years.
Best Penny Stocks No. 2: Sirius XM Holdings Inc. (Nasdaq: SIRI)
Founded in 1990, Sirius provides satellite radio and broadcasting services. The company is known for commercial-free music, exclusive sports and live events, news, and comedy.
Sirius offers a unique product that will always be in demand, especially with drivers. The company has exclusive radio broadcasting rights to all NFL, NBA, and CFL games. It also has 65 constantly updated music streams, and popular radio shows, like Howard Stern. Its radio stations frequently feature guest appearances from major celebrities and musicians, ranging from NBA Hall of Famer Bill Walton to hip-hop superstars like Eminem.
Unlike most penny stocks, SIRI is actually profitable. It boasts annual sales of $4.5 billion as of December 2015, with a net income of $646 million. What's more, Sirius also has impressive sales growth.
It saw over 9% sales growth in 2015, 10% in 2014, and 11% in 2013. In 2016, analysts expect 9.2% sales growth from 2015, according to FactSet. While it may look like growth is slowing, these growth figures are still impressive.
One of the key metrics of Sirius' success going forward will be its continued ability to add subscribers. So far, so good. From 2012 to 2015, Sirius has added nearly 5.6 million subscribers, at 29.5 million total subscribers. And this year, analysts expect Sirius to add 1.7 million subscribers. That's a sizeable haul compared to the company's historical levels of subscription additions.
At $4.19 per share as of Oct. 3, SIRI is up 9.4% year over year (YOY). Out of 18 analyst ratings, 61% rate Sirius a "Buy," while 39% rate it a "Hold."
Continue reading to find out our last penny stock recommendation. This stock could bring investors over 72% in gains this year alone, while also saving a dying U.S. industry.
[mmpazkzone name="in-story" network="9794" site="307044" id="137008" type="4"]
Best Penny Stocks No. 3: FuelCell Energy Inc. (Nasdaq: FCEL)
Founded in 1969, FuelCell develops and manages power plants.
At first glance, this company looks like a poor investment. It hasn't reported a profit since 1997 and is down 37% YOY.
Yet, FCEL has some incredible potential ahead. And it's making some great steps in the right direction.
The company's major selling point is its cutting-edge carbon-capture technology, which could save the entire struggling coal industry.
One of the major problems for coal companies is the costly environmental regulations they have to follow. That has led coal producers across the United States to shut down their mines.
Enter FuelCell. The company's technology can eliminate 90% of a coal plant's carbon dioxide levels, while increasing its total energy generation by 80%.
Investors haven't taken notice of FuelCell... yet. No doubt, many are turned off because of its string of lackluster earnings reports.
But once FuelCell gets more projects underway and completes others, the company's sales will grow - and so will its margins. For example, on Sept. 7, FuelCell announced the completion of a major power plant in Riverside, Calif. The company said its new power plant will bring immediate power savings for the city of Riverside and will support the city's sustainability goals.
The treatment facility turns approximately 40 million gallons of wastewater into energy for the city, according to a press release.
Since business from local governments and utilities often have long bidding processes, new projects can take months or even years to plan and execute.
But over time, investors who are patient with FCEL will be rewarded.
At $5.45 per share as of Oct. 3, FCEL has a mean price target of $9.38 by the end of 2016, according to FactSet. That's a nearly 72% gain.
We recommend holding onto FCEL until at least 2020. That will give FCEL enough time to build its contract pipeline and boost its revenue above last year's $163 million.
Up Next: Turbocharge your investing returns with our top 5 money-making investment reports. Get them now - they're absolutely free. Click here...