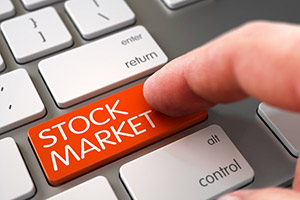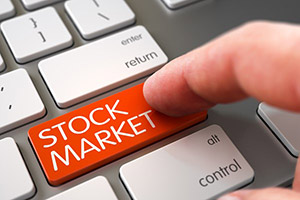 What are pump-and-dump penny stocks?
"Pump and dump" refers to a classic type of stock price manipulation scheme in which investors are urged, either through cold calling or a hot tip placed on an Internet site, to buy a "hot penny stock" that a salesperson or tipster alleges is poised to move higher. The urging is often extreme – the stock is described as very hot and not one to miss.
Sometimes the salespeople claim to have inside information that will cause the shares to skyrocket. At other times, they may explain certain technical or fundamental indicators which they say investors just can't miss.
However, much of the penny stock is often owned by just a few investors who are driving the scheme. After the penny stock's share price rises as a result of investors being "pumped" to buy, those investors driving the scheme sell rapidly to take their proceeds, "dumping" them on the market. Often, the investors who have been pumped lose the great preponderance – or all – of what they paid.
One of the most extreme recent pump-and-dump penny stock cases was the one involving CYNK Technology Corp. (OTCMKTS: CYNK) nearly two years ago.
How This Pump-and-Dump Penny Stock Burned Investors in 2014
CYNK had a meteoric rise, from literally pennies in 2013 to $21.95 in the middle of 2014. At one point, the shares had risen a whopping 24,000%.
Don't Miss: Three Red Flags for Penny Stock Investors – don't get burned! Read these tips now to avoid the penny stock losers…
Shortly after they did that, the U.S. Securities and Exchange Commission (SEC) halted trading, after which the shares plummeted back to pennies per share.
As it turns out, CYNK was a tiny Belize-based firm with no revenue and no assets. A man named Gregg R. Mulholland, in a phone conversation monitored by U.S. agents, had bragged that he held "all the free trading shares of CYNK." The shares began a major run shortly after, until the SEC halt.
Mulholland was arrested and charged with the stock manipulation of CYNK and another company, Vision Plasma Systems Inc. (OTCMKTS: VLNK). He was also accused of money laundering and illegal proceeds.
But you can take these tips to avoid this classic penny stock scheme…
How to Steer Clear of Pump-and-Dump Penny Stocks
First, remember that there are still reputable penny stocks that you can profit from. But there are several lessons to be learned by cautionary tales such as that of CYNK.
Do not be swayed by an aggressive sales call or a tip on an Internet board that sounds so incredible you wonder if it's true. In most cases, it probably isn't ­­- especially if it's couched in the language of a sure thing.
Second, research any company you are interested in diligently. Look over the financials, such as the 10-K and the annual report. That alone can save you from companies like CYNK, which not only had no revenue, but also didn't possess a single asset. Make sure you understand what the company makes, the background of the leadership, and what its plans are.
Pump-and-dump penny stocks tend to be those without any record of healthy financials. If a company or salesperson can't provide you with understandable, clear financial information, simply walk away.
Third, sticking to the major averages like the Nasdaq is a good plan for investing in penny stocks. The Nasdaq has stiffer reporting requirements and more regulatory oversight than the OTC Bulletin Board or the Pink Sheets. Because of this, when pump and dumpers go out to play, they head for the tall grass of the latter two rather than the major exchanges. Good companies can be on the OTC Bulletin Board or the Pink Sheets; the problem is, so can bad ones. So, it is simply safer to avoid them.
Follow Money Morning on Facebook and Twitter.