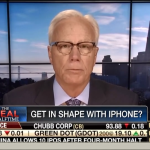 Now that Apple Inc. (Nasdaq: AAPL) stock has split 7-to-1, knocking the Apple stock price down to a psychologically more appealing number below $100, many investors are trying to figure out if it's a buy.
Money Morning Defense & Tech Specialist Michael A. Robinson has no doubts. In fact, he says he's buying more.
In this video, Michael explains what the tech giant is up to now that has him so enthusiastic about Apple stock.