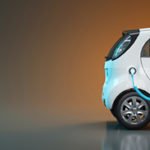 General Motors (NYSE: GM) stock is down more than 11% since the United Autoworkers (UAW) strike began on Sept. 15.
But it's giving this top electric vehicle stock a 110% pop.
On the surface, it looks like just another giant company has trouble seeing eye-to-eye with its employees.
In reality, this is not about one company - it's about the entire auto manufacturing sector.