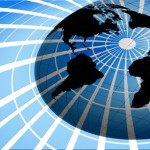 Let's talk a little more about divergence - as in wacky divergences.
Last time, we looked at divergence through the lens of interest rates and how rates - principally measured by the yield on the U.S. Treasury 10-year note - were going lower when they were expected to move higher as the Federal Reserve tapers its monthly bond purchases.
But there's another divergence at work, and it strikes me as dangerous.