Let's talk a little more about divergence – as in wacky divergences – and emerging markets.
Last time out, we looked at divergence through the lens of interest rates and how rates – principally measured by the yield on the U.S. Treasury 10-year note – were going lower when they were widely expected to start moving higher as the U.S. Federal Reserve tapers its monthly bond purchases.
We also noted that stocks were moving higher in the face of falling interest rates, whereas falling rates generally signal slackening in the economy and less demand for money.
Some wacky divergences, indeed.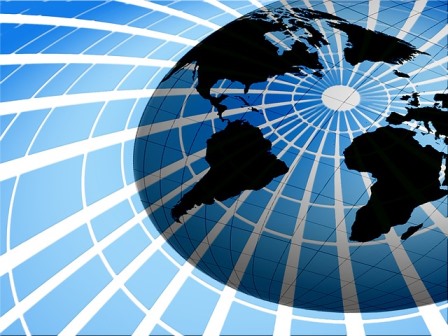 But there's another divergence at work in this whirlpool of divergences, and it strikes me as not only wacky, but dangerous, if you're piling on.
I'm talking about the rising prices of emerging markets stocks and bonds.
Before I get to emerging markets, let me give you some relative background, the kind of background you need to piece together to make sense of this whirlwind of wackiness.
Here's what you need to know…
Treasury Holdings Are Up, Yields Are Down
According to the Federal Deposit Insurance Corp. (FDIC), the collective holdings of Treasurys by U.S. banks in the first quarter of 2014 rose 23%, a record that exceeds their holdings back in 1997 – and that's after adjusting for inflation.
One explanation for the drop in Treasury yields has been that banks were short Treasurys, expecting their yields to rise. When Treasurys rallied instead, the theory says banks scrambled to cover their shorts, as did a lot of other institutions that shorted bonds. But banks covering their short positions doesn't explain why their inventories grew so much.
If you're short and you cover, you are "flat," meaning you have no position. So the fact that banks added hugely to their Treasury bond inventories has nothing to do with rates falling on account of banks buying to cover shorts.
It has a lot to do with the fact that banks are still taking in lots of deposits (they were up 1.1% in the quarter) and are not making commensurately more loans. Loan growth for the quarter was up only 0.5%. The excess went toward buying Treasurys.
But that alone doesn't explain their increased holdings – there's still more to the story.
Join the conversation. Click here to jump to comments…
About the Author
Shah Gilani is the Event Trading Specialist for Money Map Press. In Zenith Trading Circle Shah reveals the worst companies in the markets - right from his coveted Bankruptcy Almanac - and how readers can trade them over and over again for huge gains.Shah is also the proud founding editor of The Money Zone, where after eight years of development and 11 years of backtesting he has found the edge over stocks, giving his members the opportunity to rake in potential double, triple, or even quadruple-digit profits weekly with just a few quick steps. He also writes our most talked-about publication, Wall Street Insights & Indictments, where he reveals how Wall Street's high-stakes game is really played.