Let's talk a little more about divergence - as in wacky divergences - and emerging markets.
Last time out, we looked at divergence through the lens of interest rates and how rates - principally measured by the yield on the U.S. Treasury 10-year note - were going lower when they were widely expected to start moving higher as the U.S. Federal Reserve tapers its monthly bond purchases.
We also noted that stocks were moving higher in the face of falling interest rates, whereas falling rates generally signal slackening in the economy and less demand for money.
Some wacky divergences, indeed.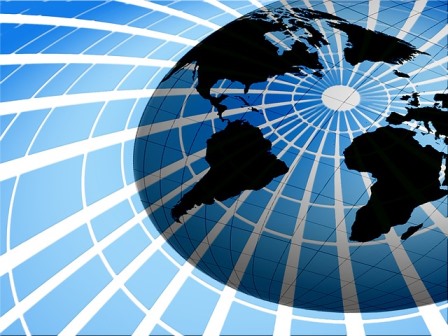 But there's another divergence at work in this whirlpool of divergences, and it strikes me as not only wacky, but dangerous, if you're piling on.
I'm talking about the rising prices of emerging markets stocks and bonds.
Before I get to emerging markets, let me give you some relative background, the kind of background you need to piece together to make sense of this whirlwind of wackiness.
Here's what you need to know...
Treasury Holdings Are Up, Yields Are Down
According to the Federal Deposit Insurance Corp. (FDIC), the collective holdings of Treasurys by U.S. banks in the first quarter of 2014 rose 23%, a record that exceeds their holdings back in 1997 - and that's after adjusting for inflation.
One explanation for the drop in Treasury yields has been that banks were short Treasurys, expecting their yields to rise. When Treasurys rallied instead, the theory says banks scrambled to cover their shorts, as did a lot of other institutions that shorted bonds. But banks covering their short positions doesn't explain why their inventories grew so much.
If you're short and you cover, you are "flat," meaning you have no position. So the fact that banks added hugely to their Treasury bond inventories has nothing to do with rates falling on account of banks buying to cover shorts.
It has a lot to do with the fact that banks are still taking in lots of deposits (they were up 1.1% in the quarter) and are not making commensurately more loans. Loan growth for the quarter was up only 0.5%. The excess went toward buying Treasurys.
But that alone doesn't explain their increased holdings - there's still more to the story.
Join the conversation. Click here to jump to comments…
About the Author
Shah Gilani boasts a financial pedigree unlike any other. He ran his first hedge fund in 1982 from his seat on the floor of the Chicago Board of Options Exchange. When options on the Standard & Poor's 100 began trading on March 11, 1983, Shah worked in "the pit" as a market maker.
The work he did laid the foundation for what would later become the VIX - to this day one of the most widely used indicators worldwide. After leaving Chicago to run the futures and options division of the British banking giant Lloyd's TSB, Shah moved up to Roosevelt & Cross Inc., an old-line New York boutique firm. There he originated and ran a packaged fixed-income trading desk, and established that company's "listed" and OTC trading desks.
Shah founded a second hedge fund in 1999, which he ran until 2003.
Shah's vast network of contacts includes the biggest players on Wall Street and in international finance. These contacts give him the real story - when others only get what the investment banks want them to see.
Today, as editor of Hyperdrive Portfolio, Shah presents his legion of subscribers with massive profit opportunities that result from paradigm shifts in the way we work, play, and live.
Shah is a frequent guest on CNBC, Forbes, and MarketWatch, and you can catch him every week on Fox Business's Varney & Co.