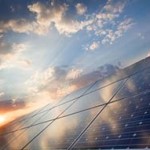 We're now on the brink of a new development in renewable energy that will push this sector to the next level.
Renewable energy sources such as solar and wind have become fixtures of the current power grid. But for the next big advances to occur, the developmental process itself will take center stage.
And at the heart of this evolution lies a surprising, yet basic, element.