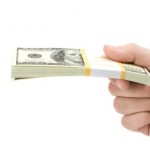 Thanks to this year's booming market for initial public offerings (IPOs), there are a handful of new dividend stocks for yield-starved investors.
In the first quarter of 2013, 45% of all new offerings paid a dividend. That compares to just 16% in Q1 of 2012, according to data from Renaissance Capital.
This is the most dividend stocks to debut in a quarter since Q2 of 2008, when 69% of IPOs paid a dividend.
The trend is in direct response to investors' hunt for yield, and comes at a time when dividend stocks should be part of everyone's portfolio.
As Money Morning Global Investing Strategist Martin Hutchinson has explained, "The truly rich don't spend their days watching the financial news and trading stocks. They're too smart for that. They know that investing in steady income-producing dividend stocks is just as rewarding over the long haul."