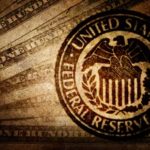 Pundits of every stripe thought the Federal Reserve was out of ammunition to keep the economy afloat while the world battles the coronavirus.
However, over this past weekend the Fed pulled out all the stops.
All that's left to throw at the economy is the kitchen sink.
Wall Street liked what it saw.
At first.
Stocks bounced up on the news before sinking into the red by yesterday's close.