[Tokyo] - A new kind of car company is coming to town.
It's got a better sales model, better technology, and a dramatically lower price.
Here's what it means for the automotive industry and how to profit.
A Death Blow to Detroit
If you've followed my work for any length of time, you know what I think about Detroit.
That it's...
...dead on its feet; and,
...has no idea what's about to hit it.
I don't make those comments lightly, either.
There's nothing I love more than the roar of a big block V-8 and the feeling you get when you're squashed in your seat as it takes off. Nobody does that better than the Motor City.
But that doesn't change the fact that what's coming down the road is an absolute game changer. Or, more precisely, who.
Geely Automobile Holdings Ltd. (HKG: 0175) is coming to town.
Never heard of 'em?
You're not alone - but that's going to change.
I've been tracking the brand for years and first brought it to readers' attention in Money Morning and in our trading services starting in late 2007 almost immediately after assuming my role as Chief Investment Strategist directly from China, where I was travelling with subscribers at the time.
Don't Miss: The Subprime Auto Loan Market Is About to Collapse - Here's How to Profit
Then, I told readers about it again in Money Morning, when I addressed rumors Geely was preparing to buy Volvo from Ford Motor Co. (NYSE: F) (it did so in 2010). Wall Street dismissed the transaction as a non-event at the time, as did most investors who couldn't think beyond the Financial Crisis roiling markets. "What a mistake," I counselled in presentations around the world.
Having spent a lot of time in mainland China, I'm intimately familiar with how fast knowledge gets assimilated, "Chinafied," and brought back to market, often at far higher quality and far lower cost.
I believed that Geely would quickly absorb Volvo's technical expertise and design savvy to field a global category killer and take only a few years to do it. Moreover, I also believed based on first-hand experience that the company wouldn't stick to China as many Western analysts arrogantly believed.
Fast forward...
Geely debuted a stunning compact SUV in Beijing last week that it calls the 01, along with a compact hybrid sedan that it aptly calls the Concept Car.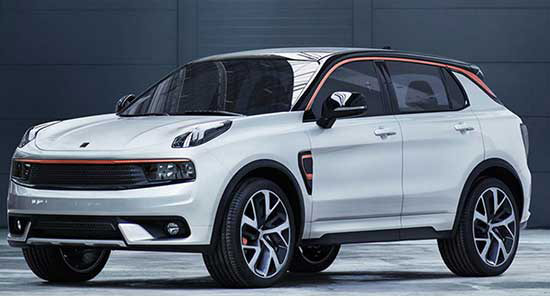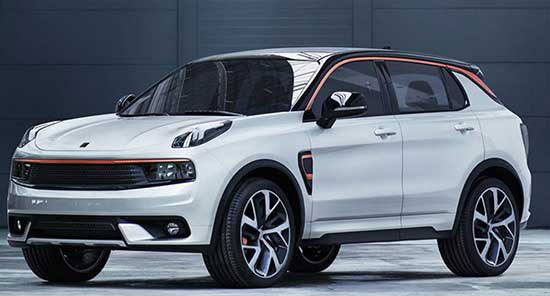 Detroit better check its life support systems.
The car is built on the same Compact Modular Architecture that Volvo uses for its most advanced vehicles. Company sources suggest that the SUV will be powered by an inline 3 or 4, and that there will be plug-in options.
Here's where it gets interesting for everybody else and very profitable for you.
The 01 will be sold through a newly created global brand called Lynk & Co., and every vehicle will be constantly connected to the internet - hence the name... Lynk, which is pronounced "link" - get it?
That means Lynk cars will be able to communicate with each other and Lynk central regarding everything from traffic conditions, maintenance requirements... even how many parking spaces there are at your local supermarket.
To dismiss this as a Chinese offering like most western investors are going to would be a huge mistake.
All the right players are involved here - Microsoft, Alibaba, and Ericsson are supplying the "brains," for lack of a better term. The 01 may out-Tesla Tesla, if that's possible in terms of connectivity.
Speaking of Tesla Motors Inc. (Nasdaq: TSLA), Lynk plans to sell its cars using a model drawn straight from Team Musk via online sales, ordering, and pricing that's expected to launch the line mid-range.
This is where Detroit and its high-priced labor contracts and legacy costs will get into serious trouble. The 01 and all Lynk & Co. vehicles are going to be priced above Geely's traditional budget line but below Volvo. My guess is Lynk will land a fully equipped vehicle on our shores for less than Detroit can even produce a comparable offering.
Get Our Best Wealth-Building Ideas: Money Morning's top 5 investment reports to grow your money like never before are right here - and they're absolutely free. Read more...
We won't have to wait long to see if I'm correct.
Lynk has four models in the pipeline, and the 01 will come to market in China next year. A European launch is slated for 2018 and potentially the United States shortly thereafter or even concurrently.
So here's how you play the situation.
This is clearly a longer-term trade that will strike many as counterintuitive. That's okay... the best trades usually are just that - "best" - because nobody else sees them coming.
[mmpazkzone name="in-story" network="9794" site="307044" id="137008" type="4"]
Geely's already up more than 750% since I first brought it to readers' attentions in 2007 (trading at 1.03 HDK in late 2007 compared to around 8.82 HDK today). But I see potential for plenty of solid - even exponential - growth ahead.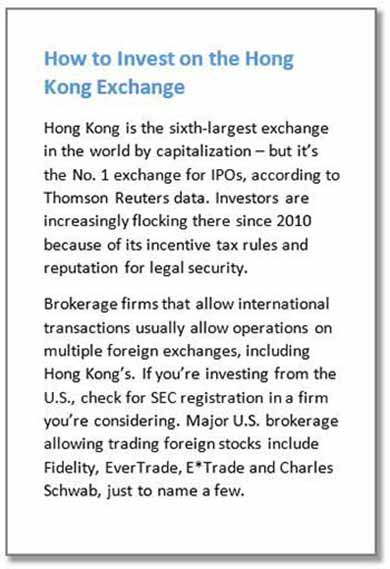 Under its motto "Fine Cars for Everyone," the company's managed an impressive 31.7% surge in gross profit for the first six months of 2016, according to its annual interim report. And sales volume is up 80% year over year as of last month, as Geely sold 76,544 units in September alone.
To put these numbers in perspective, Ford reported an 8.8% dip in earnings year over year last quarter. And General Motors Co. (NYSE: GM) stock has stayed almost completely flat over the last two years, as it's failed to rise to the technological challenge posed by innovators like Tesla and Geely.
Right now Geely isn't traded on U.S. exchanges. It's listed in Hong Kong as 0175 and is trading for about 8.44 HK as I write this. Check with your broker to see if you can get your hands on it if you want to buy a few shares and tuck them away.
My analysis suggests that shares could double within the next 12 to 24 months based on Chinese demand and innovation-driven branding. Factor in a strengthening Chinese yuan and you may be looking at an additional 3% to 5% tailwind.
On this side of the pond consider shorting all the usual suspects who are at risk here, including Ford, GM, and Fiat Chrysler, or at least buying long-dated put options that will rise in value as their stocks crumble. Key suppliers are a good bet, too, considering how closely their fortunes are integrated.
I've left Toyota out of the mix deliberately. It's got a substantially advanced development program that will see it stand toe to toe with Geely. Liar's diesel aside, so does VW.
Speaking of which, I've got to head out the door. I'm due across town in a few minutes and Tokyo traffic being what it is, I don't want to be late...
...when I get off the train.
A Way to Beat the Markets 30-Fold: This simple two-step process has been responsible for 400 double- and triple-digit winners over the years, with peak gains like 629% on Celldex and 300% on Golar. This year alone, average gains of 30.26% have crushed the broader market. Find out how it works here…
Follow Money Morning on Facebook and Twitter.
About the Author
Keith is a seasoned market analyst and professional trader with more than 37 years of global experience. He is one of very few experts to correctly see both the dot.bomb crisis and the ongoing financial crisis coming ahead of time - and one of even fewer to help millions of investors around the world successfully navigate them both. Forbes hailed him as a "Market Visionary." He is a regular on FOX Business News and Yahoo! Finance, and his observations have been featured in Bloomberg, The Wall Street Journal, WIRED, and MarketWatch. Keith previously led The Money Map Report, Money Map's flagship newsletter, as Chief Investment Strategist, from 20007 to 2020. Keith holds a BS in management and finance from Skidmore College and an MS in international finance (with a focus on Japanese business science) from Chaminade University. He regularly travels the world in search of investment opportunities others don't yet see or understand.