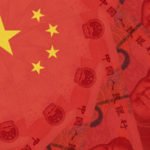 Last week, I mentioned that a return of last year's clash with China was a wildcard that could upset the markets.
Well, China has gone ahead and put my words to the test.
On May 21, China announced that it would impose a draconian new security law over Hong Kong, the largely democratic and self-governed Chinese city.
You might remember that when Hong Kong's pro-Chinese government tried to do something similar last year, the demonstrations there brought the city to a standstill. Because Hong Kong has long been a center of Asian trade and finance, the costs to China were huge, both in terms of lost money and loss of face.
From March through the end of the year, the people of Hong Kong made it clear they would not accept a takeover by China's ruling Communist Party. The Hong Kong government retreated, and the matter disappeared as the COVID-19 pandemic started spreading.
The Race for the Vaccine Could End in You Earning a Massive Gain
Well, now China is trying it again. This time, they're not even pretending that Hong Kong's local government is in charge.
On Tuesday of this week, the market didn't show much reaction. The Reality Gap between the mild market reaction and the potential ramifications from an escalation in confrontation over Hong Kong has started to come into full view. The White House's announcement about a news conference on China sent the markets down 350 Dow points yesterday afternoon. And trading is muted Friday morning as traders are showing concern over how aggressive China is getting and what U.S. foreign policy and trade reactions could be. Hong Kong is just the tip of the iceberg.