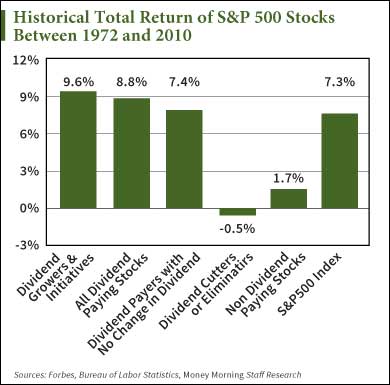 Entirely too many investors lurch from one stock to another in a desperate search for higher returns. While a precious few get lucky, the majority doom themselves to abysmal returns.
Today we're going to talk about what you need to know about a special class of investments that's been shown to account for as much as 90% of total market returns over the last century.
Best of all, they pay you cold hard cash while requiring almost none of your time to manage, making them a perfect choice even if there's more volatility ahead.