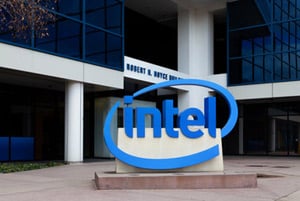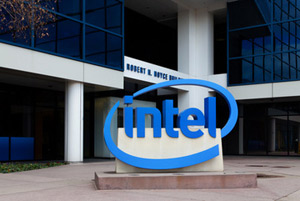 Last week, 105 stocks that pay dividends raised payouts - Intel Corp. (Nasdaq: INTC) being one of the most notable. Six companies announced special dividends, and three declared stock dividends.
Dividend stocks aren't just good investments because they offer income. Stocks that pay dividends tend to be less volatile than non-payers.
In 2008, stocks that did not pay dividends lost 45.4% on a total-return basis. But dividend-paying stocks lost an average of 39%. In 2002, nonpayers plunged 30.3%. Dividend stocks lost just 10.9%.
That's welcome news following a week where the Dow Jones Industrial Average shed nearly 500 points.
To add more income to your portfolio - or to see if your dividend stocks are healthy - look at how often companies increase their dividends. To get started, here are 33 notable payout hikes from the week ending Jan. 30, 2015.
Stocks That Pay Dividends: 33 New Payout Increases
Access Midstream Partners LP (NYSE: ACMP) upped its quarterly payout 38% to $0.85 a share for a 6.57% yield.
Anthem Inc. (Nasdaq: ANTM) raised its quarterly dividend 43% to $0.62 a share for a 1.85% yield. Anthem has hiked its dividend every year since initiating them in 2011 at $0.25 a share.
A. O. Smith Corp. (NYSE: AOS) sweetened its quarterly payout $0.04 to $0.19 a share for a 1.28% yield. The increase marks the fourth straight year the water technology company has improved its dividend 20% or more.
Blackstone Group LP (NYSE: BX) boosted its quarterly dividend 77% to $0.78 a share for a 7.23% yield. The hike came after the investment firm reported record FY2014 results across all key metrics.
Broadcom Corp. (Nasdaq: BCRM) raised its quarterly dividend $0.02 to $0.14 a share for a 1.32% yield.
Camden Property Trust (NYSE: CPT) increased its quarterly payout $0.04 to $0.70 a share for a 3.63% yield.
Central Pacific Financial Corp. (NYSE: CPF) raised its quarterly dividend 20% to $0.12 a share for a 2.3% yield.
If you aren't a Money Morning Member, sign up now for free to see 26 more stocks that pay dividends that just raised payouts. You'll also get this Members-only report: "How to Make 2015 Your Wealthiest Year Yet." It tells you the three habits to dump immediately, the single most effective strategy for your portfolio, and five stocks to get you started to a wealthier you.