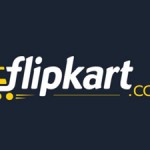 The Alibaba IPO remained the world's top business story for months on end because of the immense amount of wealth it drew in and then created.
This was an early-stages opportunity in a tremendously high-growth business - e-commerce - in China, the world's fastest-growing large economy.
Now, imagine you'd known how to invest in Alibaba before that IPO.
Today, I'm bringing you just that sort of opportunity.
With China slowing down, India and its 1.25 billion people are poised to become the world's fastest-growing big economy.
And that's why I was thrilled to discover the "secret" play that insiders are using to invest in the "Alibaba of India" years before its IPO.