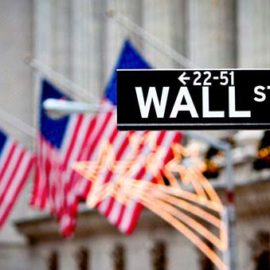 I spent more than 35 years on Wall Street, in the trenches. I built a fortune helping my clients make billions before stepping away to run high-profit trading research services for my subscribers ­and expose the Street's dirty little secrets.
So believe me when I tell you I've seen a harebrained Wall Street scheme or two: the savings and loan crisis... the "crash-proof" portfolio insurance craze that led directly to the Black Monday market crash in 1987... subprime loans and toxic, mortgage-backed securities in 2008.
Those are just the biggies; there were dozens of other, smaller schemes that didn't crash the entire market - but wiped out plenty of investors.
Dumb, dangerous ideas... On Wall Street, they're more contagious than a cold.
All it takes is one firm to try out an idea. If it works, even in the short term, it catches like a virus, and then everyone's doing it... to the tune of tens, even hundreds of billions of our dollars at risk.
I'm going to take you inside the latest "I can't believe they thought this was a good idea" craze sweeping Wall Street. Be warned: If you have even a shred of common sense, you'll be outraged.
Now, I'm not doing this to shock you - although you're better off knowing what's going on here.