Stock market volatility is often looked at as Wall Street's fear gauge. When volatility rises, especially during a historic bull market run, it's a potential sign investors are turning bearish.
But you don't have to join in Wall Street's fear when market volatility rises. It can actually be a hugely profitable opportunity. And the strategy we're talking about isn't quite what you think...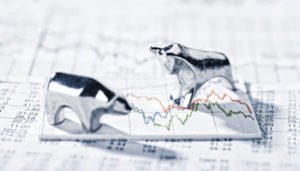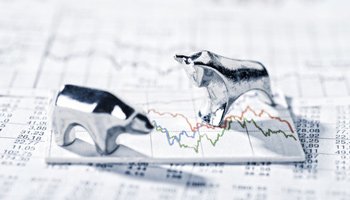 Take last week's action on the Nasdaq. After powering the entire market higher for several years, big tech superstars such as Alphabet Inc. (NASDAQ: GOOGL) and Microsoft Corp. (NASDAQ: MSFT) took a beating. And that was just to cap off a really rotten October.
In the past, such declines were great buying opportunities. But no more. When a stock is in a downtrend, buying dips is a recipe for disaster.
Just look at Facebook Inc. (NASDAQ: FB). The stock was pummeled in July after a not-so-good earnings report. Surely, after a quick 21.4% drop in just three days, the stock must be a great buy, right?
Well, the stock continued to fall until very recently, with a maximum loss of 34.7% from its July peak. It rallied no less than four times along the way, only to keep falling to lower lows.
Fast Money: This powerful secret made one man a millionaire. Now he's sharing it live on camera - find out how you could use it to become $2,918 richer in less than a minute. Click here...
What we're witnessing is a change in what volatility means for stocks. It used to signal the chance to buy your favorite stock at a nice discount. But now that the "buying the dips" strategy doesn't seem to be working, we're turning to another way to play a volatile market.
The trend is still your friend, but it doesn't say anywhere that only a rising trend is your friend.
Remember, bulls make money, bears make money, but only pigs get killed. That means you can follow the trend and take what the market gives you, just as long as you don't get carried away.
Here's how to turn this new trend in volatility into big profits...
Stock Market Volatility Can Mean More Profit Opportunities
While Wall Street geniuses have figured out ways to line their own pockets, they also created a few things that can create profits for individual investors like us.
If the market is in a downtrend - and notice we did not say a bear market - then it might be a good idea to own special exchange-traded funds that go up in value when the market goes lower.
And we have three of the best funds to buy when market volatility sends stocks tumbling...
Money Morning Capital Wave Strategist Shah Gilani offered a few suggestions for these. There are three "inverse ETFs" on his radar screen that profit when the stock market falls. They are the ProShares Short S&P 500 ETF (NYSEARCA: SH), the ProShares Short Dow 30 ETF (NYSEARCA: DOG), and the ProShares Short QQQ ETF (NYSEARCA: PSQ).
Note their names. The first - the Short S&P 500 ETF - rises when the S&P 500 falls. The second - the Short Dow 30 - rises when the Dow Jones Industrial Average declines. You get the picture.
The point is that you can not only play for a market decline, but even target the exact index that's declining the most - and of course, making you the most money in the process.
But as lucrative as these can be, there are two reasons to move with caution.
First, there are similar ETFs to these that are leveraged, offering two or three times the moves of their underlying indexes. For example, if the Dow fell 5%, a double leveraged inverse ETF would rise 10%.
It looks good when you are on the winning side, but it also compounds your losses when you are not.
Second, if you decide to buy one of these, you'll need to keep a close eye on the markets. If stocks start rising again, your profits will sink. So you'll want to sell at the first sign of the downward trend changing course.
Now that the midterm elections are in the rearview mirror, we could see the start of a new trend. If the market continues to show weakness, then the short, or inverse, ETFs are good vehicles for profiting. And if the market reverses course to head back higher, then switch to regular "long" ETFs to ride that new rising trend.
The point is to be nimble during volatile times. We may know the election results today, but we do not know what the fallout will be over the next week or two.
But there's an even simpler way to make money from stock market patterns, and we've found it...